Anaesthetics
Oxygen Therapy Equipment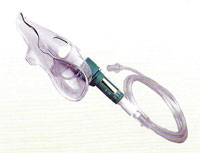 Oxygen Mask with % Control (Disposable)
GM 3020 – Adult 
GM 3021 – Child
One piece adjustable venturi valve with a choice of seven oxygen percentage setting (24, 26, 28, 31, 35, 40 & 45%) allowing the concentration of oxygen delivered to the patient to be set and changed as clinically as is required. Eliminates use of several selector venturi valves thus significantly reducing the time required to change oxygen to change concentrations.
---
High Concentration Mask (Disposable)
GM 3037 – Adult
GM 3038 – Child
High concentration Oxygen mask is used to deliver 100% Oxygen to patient. There is a two litre reservoir bag with 3 one-way valves to deliver 100% Oxygen. Two expiratory valves are easily detachable as per the need of the patients.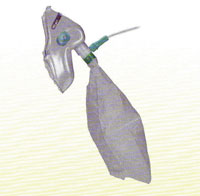 ---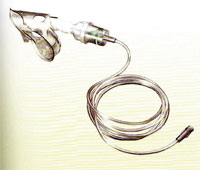 Oxygen Mask with Nebuliser (Disposable)
GM 3031 – Adult
GM 3032 – Child
Set comprises of plain Oxygen Mask, Nebuliser Jar & tubing. The nebuliser jar is specially designed for the delivery of drugs for tracheobronchial deposition. At gas flow of 8 L/min, 70% of output will be particles of less then 5 microns.
---
Nebuliser Mouth Kit
GM 3039 Mouthpiece is particularly useful for patients who can coordinate their breathing for drug delivery, thereby increasing the amount of aerosol reaching the lungs.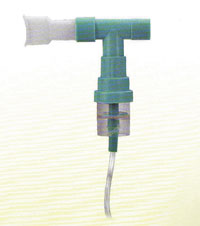 ---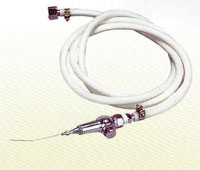 Jet Ventilator for bronchoscopy
GM 3026 – a ventilating system for rigid wall bronchoscopy and laryngeal microsurgery. Comprises : 2 mtrs. High Pressure Tubing, Thumb Valve Control and three Luer Lock Needles.
---
Twin gauge Oxygen Regulator
GM 3027 – Specially introduced for use with the Jet Ventilator and other applications, it has an extra gauge to indicate the outlet pressure of the regulator and incorporates a safety valve.
The outlet pressure can be adjust with the help of the key to desired value depending upon use for pediatric or Adult patients.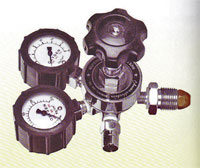 ---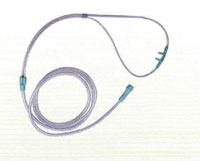 Spanner & Keys
GM 3023 - combination key & Spanner – For fitting Regulators & F/A Valves onto Cylinders and for opening Bull Nose type Cylinders. Cannot be used to open Pin Index type Cylinders.
GM 3028 – Multipurpose – For fitting flowmeters onto F/A Valves or Regulators, Hex Nuts onto Bull Nose type & Flush type Cylinders & for opening and closeing both bull type as well as Pin Index type Cylinders.
GM 3024 – Key for Pin Index Cylinders – For opening Pin Index type Cylinders & fitting Hex Nuts to the valves.
---
Twin Flowmeter Adaptor
GM 3011 – or using two BPC flowmeters from one oxygen regulator.