The New Business Development
In order to have a strong pipeline of new products, we have close associations with collaborators comprising of highly qualified bio medical engineers, polymer specialists, research scientists with experience in development of medical devices to meet the changing requirements. Specialty products with new formulas and latest drugs developed with underlying studies, unique features and market surveys are synergized with our working policies by way of in-licensing, co-marketing and co-promoting new products with our other businesses. We then obtain product approvals, take Pilot batches and proceed with commercial batches which are subsequently marketed and distributed. This ensures that our business flourishes and compliments the prevailing products with latest ones that offer novel or more effectual treatment for ailments.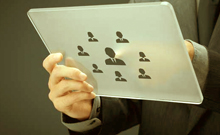 The Customer Centric Approach
Goldwin strongly believes the key to satisfying the needs of patients and the medical profession is to develop technically advanced devices that offer new treatment prospects which in turn will facilitate market expansion.

We work with healthcare professionals on evolving innovative technologies and techniques to help patients regain their lives very speedily and completely. Our world-class specialized sales force provides frontline support to our customers thereby enabling us to gain better understanding of their requirements. Exclusive range of education and training programs designed specifically for healthcare professionals only reinforces our commitment. We believe in doing our business with absolute integrity since strong relations with healthcare professionals are fundamentally based more on trust and confidence.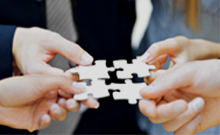 The benefit to partner and prosper with us
By crafting an atmosphere that inspires partnerships, we have become a teammate of choice in our industry and continue to form a wide ranging network of strategic partnerships with several enterprises.
As a Consignee Agent, Propaganda Agent, Tendering Agent and Stockist/Distributor:-
Extensive range of Pharmaceutical Products and Medical Devices which are always in demand with on-going business and income snowballing over the years;
One stop manufacturing hub;
With requisite documents to qualify in place, benefit of winning tenders from Ministry of Health/Health Departments.
As a Marketing Agent :
Your team will be trained by our experts;
Niche Products with a unique pipeline having combination of fast moving Generics and Surgical Products that will build business volumes and high profits;
As for Outsourcing/Contract Manufacturing :
As facilities manufacture high quality products that are cost efficient, we could package and brand products under private labeling at lowest prices;,
As we will always be coming out with new product licenses supported with relevant studies for products that have unique features and patient benefits, you could simply brand and market your products;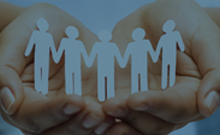 The Social Objective
For us at the end of the day, it's all about giving back to the society. Hence as a gesture of compassion towards the lesser privileged section of the society, we humbly contribute a certain percentage of our profits to Charitable Trusts and Missionaries for the purpose of Education, Nutrition, Health care, Developing Peoples Skills, etc. Because we hope a day comes when everyone on this planet is blessed!